"Remember the days of old, consider the years of many generations: ask thy father, and he will shew thee; thy elders, and they will tell thee." -Deuteronomy 32:7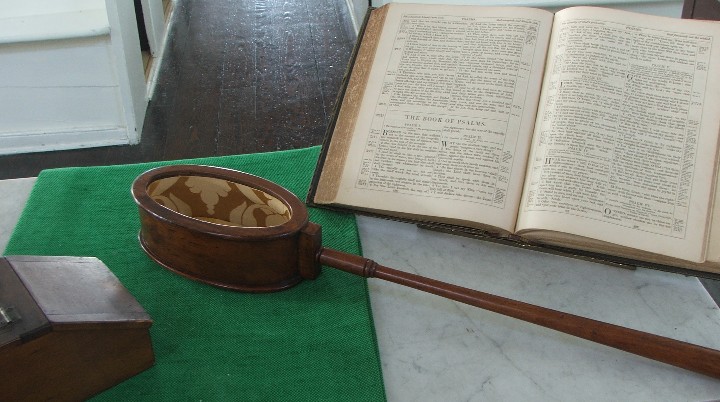 Founders' Faith takes you forward by bringing you the past.
Why simply read about the early days of the Methodist and Anglican faiths, when you can experience them! Witness and participate in the services that your ancestors attended, all the while learning about the joys and challenges they faced. Be a part of your own denomination's history in your own church's halls.
Services and presentations by Founders' Faith are administered by Simon Blessing. He is a unique character created and brought to life by our own founder, Peyton Dixon. You can learn about each of them by clicking on the appropriate tabs above. Take a moment and learn about them, and the programs offered. We hope that you will see the potential and benefit of inviting Simon to meet your congregation!
Founders' Faith provides 18th-century-based presentations for your church or religious group. Simon Blessing can fill the spot of guest or substitute speaker in your church service or any other day of the week's programming, and bring enriching entertainment to your group's meeting. Learn more about your denomination's history by bringing Founders' Faith to your church!
UPCOMING EVENTS:
Saturday, April 4, May 9:
Time Travelers Program at Historic St. George's United Methodist, Philadelphia, PA.
Simon pays a visit to one of the earliest Methodist-owned churches. More information at St. George's website.